Welcome! to our world-class med-spa and skin-care clinic! Get ready to be pampered and rejuvenated to feel Skin-E, Class-E and Happ-E! With 3 new beautiful spa rooms, our expert aestheticians are ready to help you rejuvenate your skin to look and feel your very best!
Angie Lewis & Malorie Bigler - Master Aestheticians at Eye Clinic & Aesthetics of Provo
What services do you offer?
We offer a full range of aesthetics treatments for all parts of the face and body. See our menus below to get pricing and services.
MED SPA MENU
SPA MENU
Why Eye Clinic & Aesthetics of Provo?
Everything we do is centered around our mission to be Guardians of Sight and Skin for YOU as one of our esteemed guests! When you are here, we strive to elevate your experience in the highest possible way and exceed your expectations. We delight in making you look, see, and feel your very best so you leave with vitality, rejuvenation, and confidence!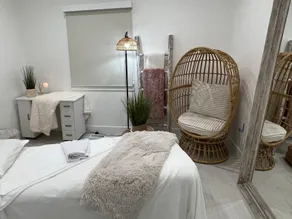 MedSpa room, Coz-E Room, and Prett-E Room

Why combine aesthetics with optometry?

Our optometrists have spent their careers with the eye and its surrounding facial area. We believe that your eyes are a big part of your daily life and can accentuate the way you look and feel, especially with your face and skin.
UTAH AND DRY EYE SYNDROME
In addition to skin and beauty, Drs. Lewis and Smith have found that in Utah's unforgiving dry climate, dry eye syndrome is a major problem for many patients. For years, people have been looking for relief. With recently implemented technology here at Eye Clinic & Aesthetics of Provo, we can now stimulate oil glands around the eye with IPL (intense pulsated light) and RF (radiofrequency). With a course of 3-5 treatments, these glands produce more oils and tears to create longer lasting tear films, keeping your eyes feeling refreshed longer and help reduce inflammation. It can also stimulate collagen and tighten skin to lessen wrinkles and slow aging, while also alleviating the aggravating symptoms of dry eye syndrome. It's truly a win-win! call us at 801-373-4550 to schedule a free consult with our doctors and see if IPL and/or RF treatment is right for you.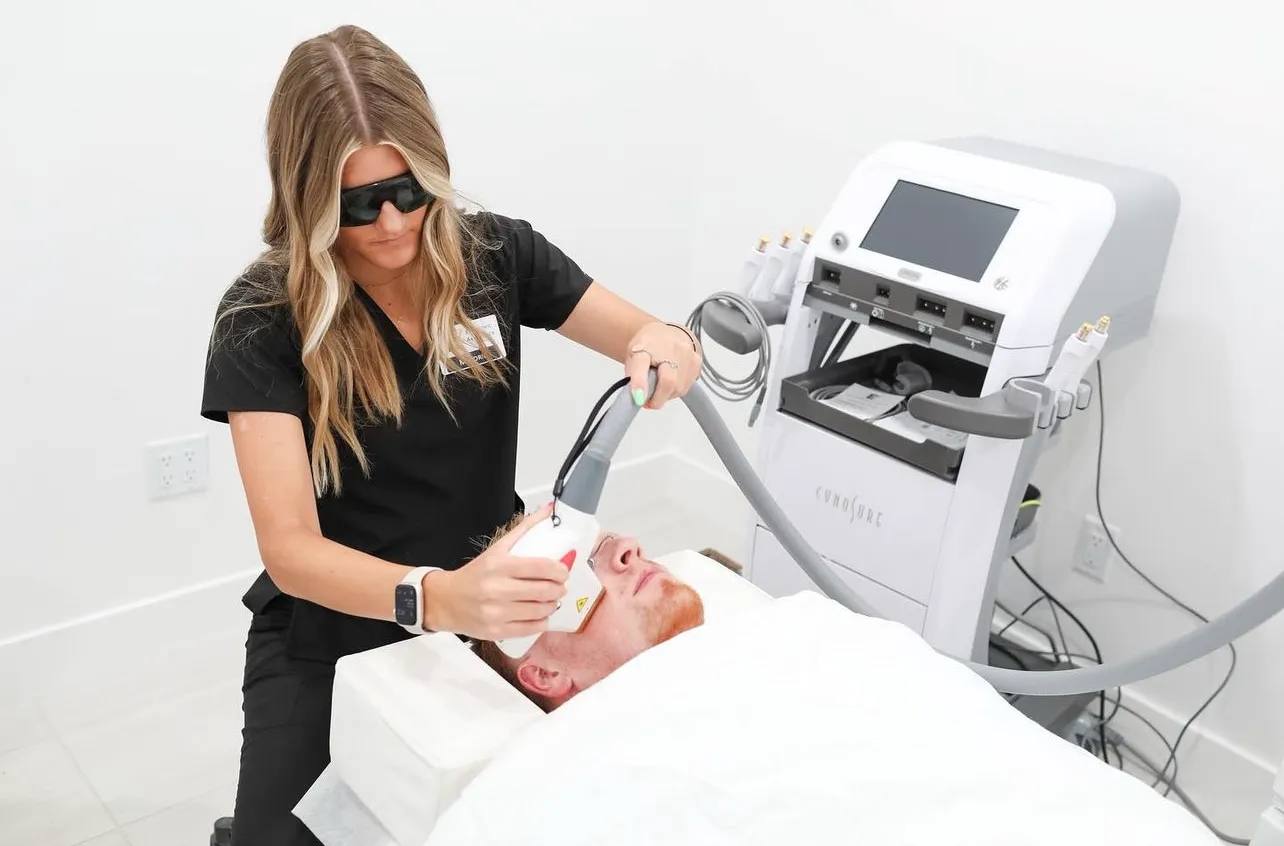 Malorie performing IPL on a patient to treat Dry Eye Syndrome