FINANCIAL POLICIES, COVERAGE, AND PAYMENT OPTIONS
Here at the Eye Clinic, we believe in being easy to work with! Here are some things to keep in mind when visiting us:
All payments for products and services are due at the time of service.
For a description of services offered, our front desk will be happy to show you a detailed list of prices and services.
We will ask you to keep a credit/debit card on file in our secure online system for services billed to your insurance. Once the claim has been processed, we will charge your card for any patient responsibility as deemed by your insurance. These amounts can be found on the EOP (Explanation of Payment) statement your insurance will mail/email you after a claim is processed. Be assured that your card will be used for this purpose only. If you don't wish to keep a card on file, you will be required to pay in full for your visit and be refunded with the difference of your insurance payment.
Our office requires a 24 hour notice on cancellation of appointments. If you do not provide 24 hours notice, you may be charged a $25.00 fee. No shows are assessed a $40.00 fee.
Insured Patients
YOUR BENEFITS: It is your responsibility to read and understand the contract and benefits that are available to you by your insurance company.
BILLING: As a service to you we will file insurance claims for services we provide, but it is your responsibility to make sure your insurance company pays these claims.
INSURANCE CARD: If you do not have your insurance card or proof of insurance, you are expected to pay in-full for your visit at the time of service.
CO-PAYMENTS/CO-INSURANCE: After your insurance(s) are billed, we will charge your card on file for any copays or coinsurance amounts listed on the explanation of payment we get from from your insurance.
DEDUCTIBLES: Likewise, after your insurance(s) are billed, we will charge your card on file for unmet deductible amounts listed on the explanation of payment we get from from your insurance.
REFERRAL FORMS: Many insurance companies require patients to bring referral forms from their Primary Care Physician at the time of service. If we have not received a referral, any charges not paid by your insurance company because a referral was necessary will be your responsibility. Always keep a copy of all referral forms.
PRE-AUTHORIZATION: Many insurance companies are requiring preauthorization for special procedures. On your request, we will preauthorize special procedures with your insurance company. You must call them to confirm your benefits as they do not tell us what benefits are available when we preauthorize. Preauthorization is not a guarantee of benefits.
Financial Coverage Plans and Accepted Payments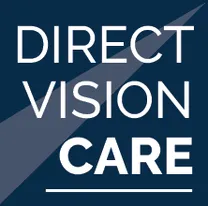 Direct Vision Care
In 2020, we implemented an in-house, cost-friendly monthly payment plan (Direct Vision Care) to provide you with all your vision care needs including exams, and allowances for glasses and contacts! To learn more, click here:
Flexible Spending Accounts
Many employers are offering Flexible Spending Account (FSA) options to employees. Sometimes these are referred o as cafeteria plans and are elective, supplemental insurance savings plans. These plans are designed to let you save money in an account, pre-tax, to pay for additional medical expenses such as eye exams, glasses, contacts, and often laser vision surgery. Check with your employee benefits administrator to see if you are eligible for this program. FSAs can typically be used in conjunction with any vision insurance plan to offset any out-of-pocket costs on your behalf.

Cherry
NEW FOR 2021: Cherry Financing is a super fast way to get approved with almost all types of credit scores. Enjoy no hard credit inquiries and and it just takes on average 1 minute to get approved. Drivers license required. Promotions of up to 6 months are available.
Click here to get pre-approved today for up to $7500 to be used towards your exam, glasses, or contact lenses:
https://apply.withcherry.com/provoeyeclinic.
Once you are approved, let our front desk know when you come in and we'll finalize your payments at the end of your visit.For more information, give us a call 801-373-4550 or visit their website at: Cherry Financing

CareCredit®
We now accept CareCredit®. Pay for your exam and hardware upfront and make small monthly payments using CareCredit®'s easy-to-use online payment system. If you are currently a CareCredit® member, you are welcome to use this service at your visit, as well as other participating medical offices.
To apply for CareCredit®, click on the following link to access CareCredit®'s online application: www.carecredit.com
Other Payment Options
Our optometry staff understands that cost is a concern when evaluating vision care providers. We do not want cost to be an obstacle to maintaining proper eye health and good vision. We accept various forms of payment and are able to discuss financing options with you prior to any examination. We also accept cash, check, and major credit cards.