INSURANCE COVERAGE
While we do accept many types of insurances, we do not participate in all vision plans. Please inform our staff at the time of scheduling if you plan to use your benefits. If you have any questions about your coverage, call your insurance company to speak with a customer representative. You can also click on the links below to find out more about the insurances we accept. Our friendly staff is always available to help you determine if the eye care you need is covered by your insurance plan. However, we are not responsible for any misinformation given to us by your insurance. You are ultimately responsible for all copays, coinsurances, deductibles, and denials from your insurance.
ACCEPTED INSURANCES
We accept most medical insurances: Aetna, Altius, Blue Cross Blue Shield, Cigna, DMBA, EMI, most EyeMed plans, IBEW, Medicare, Railroad Medicare, PEHP, Principal Financial, Tricare, United Healthcare, VSP, and certain Medicaid plans and more! Please see our important disclaimer below. For a more updated list, please click here: Insurance Chart
IMPORTANT: 1. We invite you to familiarize yourself with all of your insurance benefits. It is your responsibility to contact your insurance(s) to make sure our doctors are in-network with your plan AND that you have routine vision coverage and/or medical coverage. Some accepted insurances listed above may have plans that we don't accept! We invite you to call your insurance to see if your individual plan is a covered plan with our specific doctors. (Todd J. Lewis and Andrew T. Smith).
2. You are responsible for any denied amounts including unmet deductibles, coinsurance, copays and non-covered services. If we are billing your eye exam as medical, you will be responsible for the $35.00 refraction which is an essential component of eye exams and is not considered a medical service by most insurers. Please familiarize yourself of any deductible amounts, copays, and coinsurances under your plan for vision exams and medical office visits. Please note!: YOUR VISION INSURER MAY BE DIFFERENT THAN YOUR MEDICAL INSURER. Example: you have United Healthcare with an eye exam but this benefit is actually insured by Spectera® Vision through United Healthcare. We are out-of-network with Spectera® Vision.
PREPARE FOR YOUR VISIT
We require the following at your visit:
- Your insurance card(s) or a copy of the front and back of your insurance card(s). If you have multiple insurances, please notify us at the time of service which is primary and secondary so we can bill the correct insurers in order and avoid denials.
- Demographic information of the primary insurer in your family including their name, address, date-of-birth, last 4 of social, and member ID information (found on insurance cards).
- A valid credit/debit card to keep securely on file to charge for any non-covered insurance amounts after billing. We will only use your card for this purpose. All card information is stored in our PCI compliant system and is truncated.
OUT-OF-NETWORK VISION PLANS
Using your out-of-network benefits, we accept Spectera, Davis, Superior as our doctors are now open access providers. Use your out-of-network benefits for exams, glasses, and contact lenses and receive additional discounts to lessen your costs. We'll look up your exact benefits when you call to schedule and immediately bill your services the day of your visit. For more information, call us at 801-373-4550.
FINANCING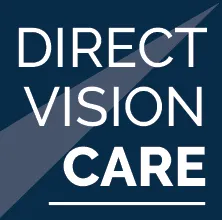 Direct Vision Care
In 2020, we implemented an in-house, cost-friendly monthly payment plan (Direct Vision Care) to provide you with all your vision care needs including exams, and allowances for glasses and contacts! To learn more, click here:
Flexible Spending Accounts
Many employers are offering Flexible Spending Account (FSA) options to employees. Sometimes these are referred o as cafeteria plans and are elective, supplemental insurance savings plans. These plans are designed to let you save money in an account, pre-tax, to pay for additional medical expenses such as eye exams, glasses, contacts, and often laser vision surgery. Check with the benefits administrator at your work to see if you are eligible for this program. FSAs can typically be used in conjunction with any vision insurance plan to offset any out-of-pocket costs on your behalf.

CareCredit®
We now accept CareCredit®. Pay for your exam and hardware upfront and make small monthly payments using CareCredit®'s easy-to-use online payment system. If you are currently a CareCredit® member, you are welcome to use this service at your visit, as well as other participating medical offices. To apply for CareCredit®, click on the following link to access CareCredit®'s online application:

Cherry
Cherry Financing is a super fast way to get approved with all types of credit scores. Enjoy no hard credit inquiries and and it just takes on average 1 minute to get approved. It's quick and easy and only requires your drivers license! Click here to get pre-approved for up to $7500 to be used towards an exam, glasses or contact lenses:
https://apply.withcherry.com/provoeyeclinic.
Once you are approved, let our front desk know when you come in and we'll finalize your payments at the end of your visit. For more information, give us a call 801-373-4550 or visit their website at: Cherry Financing
Other Payment Options
Our optometry staff understands that cost is a concern when evaluating vision care providers. We do not want cost to be an obstacle to maintaining proper eye health and good vision. We accept various forms of payment and are able to discuss financing options with you prior to any examination. We also accept cash, check, and major credit cards.