We are excited to offer Direct Vision Care: A new healthcare plan that acts as an affordable vision insurance replacement!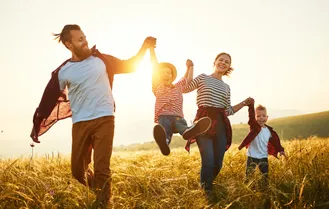 For a small monthly payment, you and your family can enjoy unlimited vision care here at The Eye Clinic and Contact Lens Center.

This plan is great for individuals that don't have vision coverage or are looking to cancel their vision plan. It is a cost effective alternative intended to save you money and provide you with all the same care you'd need during a normal year.
What's the best part about Direct Vision Care? No vision copays, coinsurance, deductibles, premiums, in-network provider searches, and everything else you dislike about insurances. It's simple, easy and no fuss!
CLICK HERE FOR OUR BROCHURE: dvc-broch.pdf
Enjoy all these benefits that Direct Vision Care has to offer!: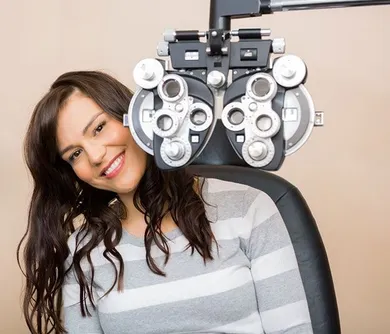 - One Comprehensive Yearly Eye Exam and Refraction
- Unlimited Office Visits and Emergencies (all testing included)
- $150 allowance towards glasses or contact lenses

- Contact Lens Fittings and Evaluations

- All In-office Testing and Diagnostics

- Diabetic Eye Care and other diseases

PRICING
* Kids Plan (0-17 years) Adult Plan (18-64) **Senior Plan (65+)
$15/month per person $25/month per person $35/month per person
Yearly options are available as well with a one-time up-front payment
*This plan must accompany an active Adult Plan or Senior Plan **This plan is not for Medicare eligible patients. Medicare patients must show proof of Medicare opt-out to participate.
Your membership will be for 12 months: You pay a one-time upfront payment or commit to monthly payments for 12 months. If you choose the 12 month option, plans that are canceled before the 12 months are subject to a $50 cancellation fee along with the remaining months owed.

Do you have questions or are you ready to sign up? Call us at 801-373-4550 and ask for a Direct Vision Care representative.

Disclaimers:

Some services or products are not included such as overages on glasses and contacts, contact lens solutions, materials shipping, post-operative care. Other miscellaneous items may be excluded as stated in the Direct Vision Care Agreement. Call us if you have questions on what is or isn't covered.

This is NOT vision or medical insurance and does not cover costs incurred by other providers, practices or hospitals. We recommend you obtain or keep medical coverage for other health-related issues.
FAQ
Q: What methods of payment are accepted?
A: We currently take all major credit/debit cards: VISA, MasterCard, American Express, Discover. We will offer bank account transfer in the future.
Q: When can I start receiving services?
A: Once you've signed-up, you are eligible for all the covered benefits under Direct Vision Care. Patients can even sign up at their next eye exam!
Q: Can I use my current vision insurance for services even though I've signed up with Direct Vision Care?
A: No. The Eye Clinic will not be responsible for billing any claims. You will be responsible for seeking reimbursement from your insurance for glasses and contact lenses that are more than the $150 allowance but shouldn't seek reimbursement for any services/amounts covered under this plan. Also, you agree that any exams, or medical services rendered under Direct Vision Care must not be billed by either yourself or The Eye Clinic since this is considered insurance fraud.
Q: If I have Medicare, can I participate?
A: No. Medicare-enrolled patients or Medicare eligible patients are not allowed by Medicare to enroll in direct primary care type plans.
Q: What happens if my card declines?
A: For each day your card declines, a $25 fee will be assessed to the primary member's account (not to exceed 3 days: $75.) We will do our best to notify you of any failed transactions but you are responsible to ensure there are available funds on your card or to notify us of other methods of payment. Thus, it's a good idea to ensure your credit card has the necessary funds for your monthly payments. Failure or refusal to pay will result in debt collections which can negatively impact credit, and refusal of all future services.
Q: When am I charged and when are my monthly payments?
Your first payment will be taken the day you sign up. All subsequent payments for the year will then be charged monthly on the same day each month thereafter.
Q: How do I cancel my membership?
A: You can notify us by calling us at 801-373-4550 and asking for a Direct Vision Care representative. We can cancel the plan without a fee if you have made your final payment at the end of, or after the initial 12 month period. If you are auto-renewed, there is no fee to cancel, but you will be responsible for payments of another 12 month period (unless canceled within one month of auto-renewal.) If you cancel early during your first year, you will be immediately responsible at the time of cancellation for all future balances, along with a $50 cancellation fee.
Q: My credit/debit card expired. What should I do?
A: Please call us as soon as you can at 801-373-4550 to update your card information. For your convenience however, you will be notified at least 2 months beforehand by text, email or phone in regards to your card expiration.
Have other questions? Call us at 801-373-4550.